Water testing and identifying issues
A comprehensive water analysis provides the information on the source water that is required to determine which water treatment(s) may be most effective to correct any non-compliant issues.
Hill Laboratories – NZ are internationally recognised, well respected and completely impartial so we use their services extensively and can arrange for water test kits to be couriered direct to you. Enquire here.
Sue Kelly Water Systems Ltd offer a free consultation with an explanation of the significance of the chemical analysis of the water and provide recommended solutions to achieve Compliance.
Excessive minerals can result in staining and unpleasant taste in water – so are visible and you will be aware of their presence and the negative effects.
Agricultural chemicals and Nitrates can be colourless, odourless and tasteless – so invisible and insidious – but with very harmful negative, long term health consequences.
Whatever the water problem may be, Sue Kelly Water Systems Ltd have guaranteed practical solutions backed by – approximately 30 years of specialising in water treatment so you can be totally confident that installing your water treatment is the solution to any water problem and will achieve Compliance with your District Council and the current NZ Drinking Water Standard.
Whatever the problem Sue Kelly Water Systems Ltd have a solution so contact us now for your best treatment options to achieve clean, safe water and peace of mind.
There can be a combination of problems, like Iron, Manganese and Hardness or Sediment and high Microbiological counts, but we have a complete range of compatible water treatment equipment to treat all situations for great outcomes.
Contact Sue Kelly Water Systems Ltd (SKWSL) to find out how to improve your water quality.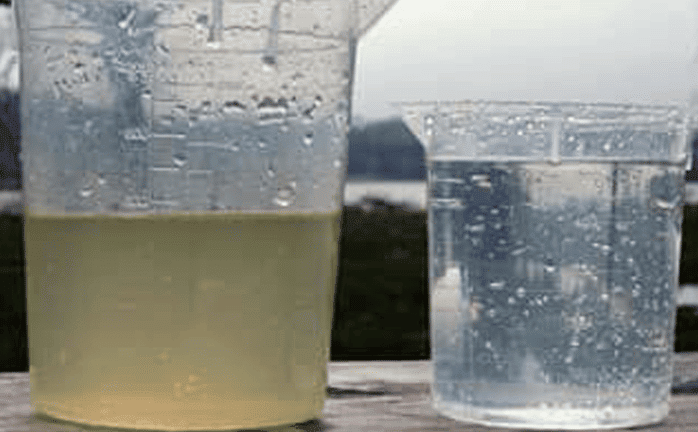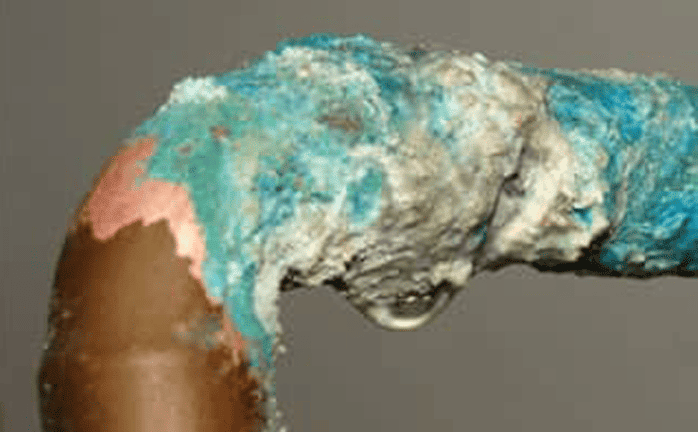 I had the water tested for bacteria and it came back clear but our symptoms were persisting. After almost two months at the
address and no answers I decided to pay the money and have further test done on the water. Our test came back showing that our
water was very high in Nitrates – the level was 16. It also showed our water was very hard. We Installed a Reverse Osmosis system
for our drinking water and the transformation in our daughter has been remarkable. We watched her eczema literraly disappear
from her body. My symptoms of nausea and lack of appetite have also disappeared. This is just our experience. For us changing our
water has brought about a dramatic improvement in our health issues. Nitrates were an issue that I was completely unaware of.
We are now into our 3rd week of being healthy and happy.


H & E, ASHBURTON

As you know we have struggled with the water quality for many years, with varying degrees of improvement but none have come anywhere
near the huge improvement we have gained with your new treatment material. We had virtually given up hope of ever being able to just
have water on tap that we could use without all the hassles of staining and scale buildup in the toilet bowl, the shower and even the
washing machine. We were sceptical but your enthusiasm and the information you provided us gave us hope that this time we really
might have good clean water – and we have. It is just so nice to do a load of washing with the stains and scum. We are loving it!
Many thanks Sue.


M & P,CANTERBURY

Sue, Just a note to thank you for solving our water problems. As you know we have had serious iron and more recently Manganese
problems with our water for months – if not years. Eventually the manganese levels approached toxic levels that would have damaged
our health. The iron was staining our washing, our dishes and even the side of the house. Your water softening and treatment system
has solved the problems completely and we can now drink the tap water again. Many thanks


C&A LEESTON

We recently purchased a water softener and filtration system from Sue Kelly Water Systems Ltd. Our water quality was so bad it
was almost undrinkable due to high levels of iron and manganese. The system she supplied has made a fantastic difference to the
quality of the water, we can now drink it with confidence and pleasure. Sue's advice, service and backup have been second to
none and we highly recommend her very professional company.


P & K, LITTLE RIVER

Knowing we had to improve our water quality we got in touch with you and you recommended us the best treatment programme for
our situation. You explained the process easily and were upfront with the costs involved. You were very professional and had much
knowledge of your product making the whole process straight forward and hassle free. Thank you very much it has truly made a
wonderful improvement to our water quality.




N & S, KAIAPOI

Sue Kelly gave good adivice, very good service and communitation and genuinely cared about improving the quality of our drinking
water from our well for our family.




MG CHRISTCHURCH

Happy to say that I was very impressed with the prompt and information service, and the high quality of the fixtures.


V C CHRISTCHURCH

We are astounded in improved water quality.


D M, AKAROA

I would like to sincerely thank you personally, and your company, for the thorough and efficient service I experienced in getting
our water quality problems solved. We had been persevering with another company and were absolutely appalled with the lack of
communication and their seemingly inability to solve our water problems when we decided to try " Sue Kelly Water Systems ". It is
great to realise that there are at least still some businesses that supply the good service that we expect as customers. " Thank you


B Y, CHRISTCHURCH

You have answered all my questions and obviously gone out of your way to get information that was not readily available; you have
backed up all the claims for your products with the sort of technical explanation I prefer, you have been prompt and above all you
haven't been pushy. So if anyone asks I will be happy to give you a 100% endorsement. Some of your competitors haven't even replied
to my requests for information and it's obvious that water quality is just a sideline for their business.


MS, WAKEFIELD

Thank you for giving us beatifully clear water! Our water has always contained a high level of iron that caused clouiness, a distinct
metal taste and smell in the water. Ice cubes were always brown – not good in a gin and tonic! As well as staining all the bathroom
and laundry fittings a horrid brown/black colour, many items of clothing, furnishing and part of the outside stone cladding to the
house are stained for life. Now the water is crystal clear, no taste, no smell, the WC pan has been scrubbed and the iron stain has
gone. The gin and tonics are better that ever! Thank you Sue for changing our water supply so radically – we appreciate it.


P & P HANMER

Your customer service has been outstanding, from the 1st phone call felt like I was the only customer you had. You took time to
explain what was happening and what the best options were. During my disaster phase when the pumps failed you took time to source
one for me and get it to your warehouse saving me time rushing to town. Ths shows a classic example of great customer services
often missed by other retailers! Keep up the great work.


MB KAIAPOI

Your service was excellent, promp, helpful and efficient. Thank you.


R & JD RANGIORA

We've had a great experience throughout the process of purchasing and installng from you. We are loving the difference it has made
and only we had done it sooner. Thanks


AJ AMBERLEY

Thanks for your follow up call today to see how we feel about our new Softener. There is a HUGE difference! We specially notice the
soft water in the shower – so much easier on our skin. Many thanks.


A.J & S.J, WAIPARA

" Thank you we are very happy with our new water system. My skin and hair are already dramatically improved it's amazing – wish we
had done it years ago thanks! Very happy customers and thanks for your follow up email. "


LW LEESTON

Thank you for your excellent service which I cannot fault. I particularly appreciated your personal visits and attention to detail
and certainly would recommend you to others.


BT AMBERLEY

Water in Amberley is recognised as being hard. I needed to de-scale my glass kettle every 7-10 days. I couldn't see thru the kettle in
2 weeks. Unfortunately I believed the rhetoric from a Nation-wide Company promoting a Total Filtration system for water. It included
some filters and a Magnetic Ioniser " which makes the water behave as through it has been softened ". There was no discernable difference
and the kettle de-scale continued weekly. I repeatedly asked this company to provide me with scientific or clinical data to show that
the Magnetic Ioniser actually will soften hard water – so far this has not been forthcoming. I was advised to continue with a product
" we know it is cleaning out the pipes and will reduce scale overtime ". However after 5 months and still no benefit. I removed it from
my system, toom some helpful advice and replaced it with a Salt Based Water Softening Treatment plant as supplied by Sue kelly Water
Systems Ltd. This worked from the first day and I have not had to de-scale my kettle in over 1 year. I use a bag of HydroSoft salt $16.07
every 5-6 weeks. My message is – use proven technology not unproven.


RSB AMBERLEY

You asked us to let you know about your quality of service and to date we have been unable to fault it. The pluber you arranged to install
the water filtration was more than helpful and very clear when giving us information about ongoing use of the system, overall a flawless
service !


K&J, AMBERLEY

I don't think I'm imagining this but our water definitely tastes better and is really a pleasure to drink.


J T, RANGIORA

Thanks very much for your advice and efficient service. Everything has been installed and it has made huge difference. I can't understand
how anyone could live with what was there before. The Plumber was great and explained the whole process as hw was doing the job.


K & D

We both appreciated your advice and assistance. The water is very much improved and we are enjoying it.


PR, KAIAPOI

Thanks for the good advice and friendly service.


A & A, WINTON

Since we have changed the media in the automatic backwashing system, the water coming into the house is so much better, much cleaner.
The water in the stock race has been particularty bad – realy dirty, but the new granules are getting it clearer than before. Many
thanks.


S K, ASHBURTON

Thank you so much for your friendly manner, prompt service and good product. We will definitely be recommending your service to others.


W & K, ASHBURTON

Superb service!


AB, Auckland

What can I say? Your service and product are perfect.


G T, AKAROA

The service was great – very quick delivery of filters etc. and great advice was given on what treatment was needed. It was good to talk
to a company that knows what they are talking about when it comes to the treatment of water. Thank you very much Sue


J J WAIWATE

Thank you for your prompt, friendly and efficient service it is much appreciated. After ordering a water filter from you we were
delighted to have it delivered and installed within 3 days!! Not only that our water now tastes wonderful. Thank you for a job well
done and a big thank you to Sue Kelly Water Systems.


J H PEGASUS

Your service has been wonderful – from my initial enquiry to installation. Your explanation of the pros and cons of the various
water filters we were looking at was comprehensive, the add-ons you provided to assist with installation, the speed of response
to my request for assistance in locating an installer to cut a hole in the bench top, and friendly service made our experience
very pleasant and trouble-free. We have been enjoying champagne water since. We will most certainly recommend your company to
others we can persuade to try chlorine-free water.


M & G, CHRISTCHURCH

We were both impressed with your service and product knowledge from the time I phoned to enquire about the Water Systems right
until we made the purchase. We are enjoying drinking fresh clean chemical and pesticide free water!


J & A KAIKOURA

Extremely satisfied with the kindness, speed and professional attitude with which you responded to my call and came out immedieately.
Very informative and pleasant interaction. Committed to absolute service.


DS, CHRISTCHURCH

Very happy with your service, after shopping around for various items and prices you services was affordable, and serviec was
provided quickly and in a very friendly manner.


D&BC, Rangiora